Most of us have experienced breaks in supply chains recently. In the automotive industry, for example, no one can tell you exactly when a much-needed part will arrive. And, manufacturing has slowed to the point that previously-owned (used) popular cars — available now — cost more than the "new" models — on a wait list.
This lack of transparency frustrates Schnellecke Logistics SE. As one of the world's leading automotive logistics service providers, the company not only delivers automotive parts in sync with its customers' production processes, it also supports their process optimization.
Logistics supply inefficiency hinders process optimization
While external factors like volatile demand, employee shortages, and agile supply chains drove Schnellecke to become more efficient — what they really needed to transform business was real-time insight and transparency into the entire supply-chain process.
In their way were disparate systems that made it hard to retrieve and share vital information on shop-floor production processes and operations. And, without mobile access from the shop floor, they lacked the real-time data necessary to anticipate potential issues.
That blind spot was a driving factor in the decision for Schnellecke and its subsidiary, LOGIS GmbH IT, to build a digital control tower to manage logistics. The ability to visualize real-time data gives them (and their customers by extension) management oversight from transportation and warehousing, to packaging, assembly, and supply.
Managing supply from the digital boardroom in the control tower
Now, from the control tower's digital boardroom, Schnellecke and its customers can make decisions based on real-time data from all their supply logistics processes. The role-specific applications and analytics drive greater efficiency and transparency with real-time operational data, automated KPI reports, digital shift protocols, and more.
"We developed a 'digital boardroom for logistics' to enable the integrated, end-to-end, and real-time monitoring of our logistics process. By also providing this tool to our customers, we have established a new level of customer service for our core business," says Karsten Keil, CIO, Schnellecke and VP group IT and digitization LOGIS GmbH.
As an SAP intelligent enterprise, LOGIS built the digital control tower solution on the SAP Business Technology Platform. This solution is an important building block in Schnellecke's digital strategy. All digital initiatives are combined and synchronised in the Schnellecke iX+ framework.
70% faster: operational insights and impact analysis
"With SAP Business Technology Platform, we have built a digital boardroom for logistics that provides us with a complete view by role and product to see what is happening on the shop floor from procurement to line feeding," explains Denis Wirries, head of competence center IoT, LOGIS GmbH.
Schnellecke has achieved operational efficiency and excellence through process optimization. With mobile access to the dashboard from the shop floor they can see deviations easily and take action. By aggregating and processing real-time data digitally from various internal and external sources they are able to make better decisions. The automated reporting alone, saves them two hours per day. With a 70% increase in operational insight and impact analysis, both employees and customers have embraced a digital mindset.
3x faster issue resolution, 25% more issues predicted
Now, Schnellecke resolves issues 3x faster than before and predicts 25% more issues — improving operations, productivity, and customer satisfaction. All relevant logistics supply data is centralized and displayed in real time on the dashboard which is accessible from all commonly used — including mobile — devices. Manual data searches have become obsolete and operational processes are stable.
Schnellecke innovation has lit up the automotive and manufacturing supply chain and logistics processes end-to-end. Everyone benefits. In recognition, Keil was named one of the top 10 CIOs of the year 2021 by the German IT magazine Computerwoche.
"You have an idea, say it out loud and you have a team of colleagues who tirelessly and passionately fight for this idea together with you," Keil exclaims. "This is what makes Schnellecke so special for me. And that is also the reason for this success."
Schnellecke is also a 2022 SAP Innovation Awards winner. You can read the company's pitch deck to learn more about the digital architecture.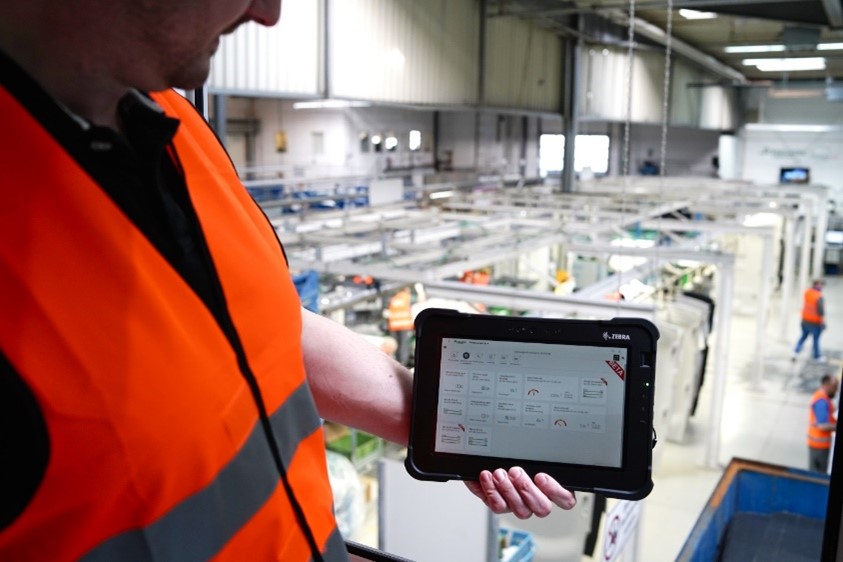 Schnellecke